I am a veracious Xbox user, I spend time playing games, watching movies, browsing for useful YouTube videos, catching up with sports events and listening to music. The Xbox, years after purchase, remains the center of my living room entertainment.
In order to offset the cost I have been really pushing and using Bing. Wait, wait I know it is a Microsoft service that is simply not as good as Google, blah, blah, blah. In some cases I would completely agree with the detractors, although recently most people who tested search services side by side in a legitimate blind test seemed to prefer Bing results (2 to 1). Either way I am not here to really advocate Bing search as such, I am here to laude the related Bing Rewards program which lets you redeem rewards for searches you perform everyday.
Currently every two searches within Bing yields a single reward credit up to a maximum of 15 search credits a day. This enables you to get approximately $5 worth of stuff in 33 days. There is a decent enough variety of rewards to redeem, but for me the Xbox digital gift card provides the greatest value. Think about it as a free movie every month!, Sign up here!
Here is a sampling of the rewards that can be redeemed: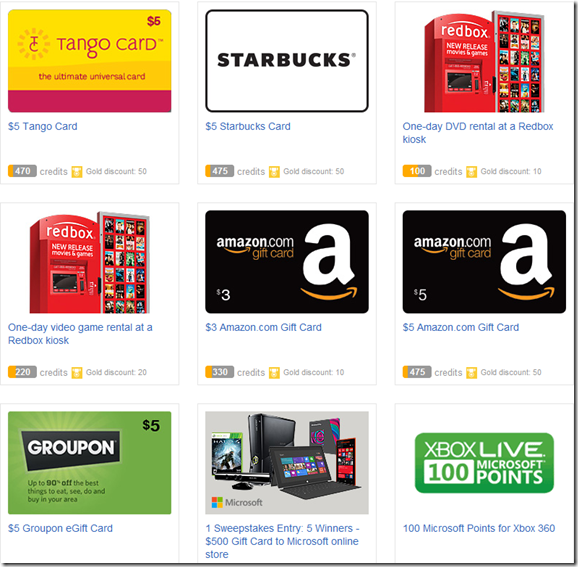 Post updated after Xbox ditched Xbox Live points