The first NBA video game I ever played, or more accurately, the first NBA video game I loved was Tecmo Super NBA Basketball! It was developed for the Super Nintendo and was one of the the first basketball games to extend beyond just playoffs or pregames. You could play a full or a shortened season with one or more teams. You could play against the computer manually, a friend or just work as a coach (there were about 8 offensive plays to choose from).
In the 90s there were intermittent problems with licensing for NBA video games that meant names and images were rarely consistent, you could end up with missing stars on popular teams (Michael Jordan usually). This was not the case for Tecmo Super NBA Basketball, it had the full rosters of every single team.
Super Retron HD
Hyperkin have been making variations on Nintendo consoles for years (as well as others) but the Super Retron HD gives me access to SNES games in wonderous high definition. It is a compact device with two controller ports that remain faithful to the original design and dimensions, although it comes with two controllers, your old controllers will also work.
As soon as I powered this device up it was like the early 90s all over game … but better sound and video.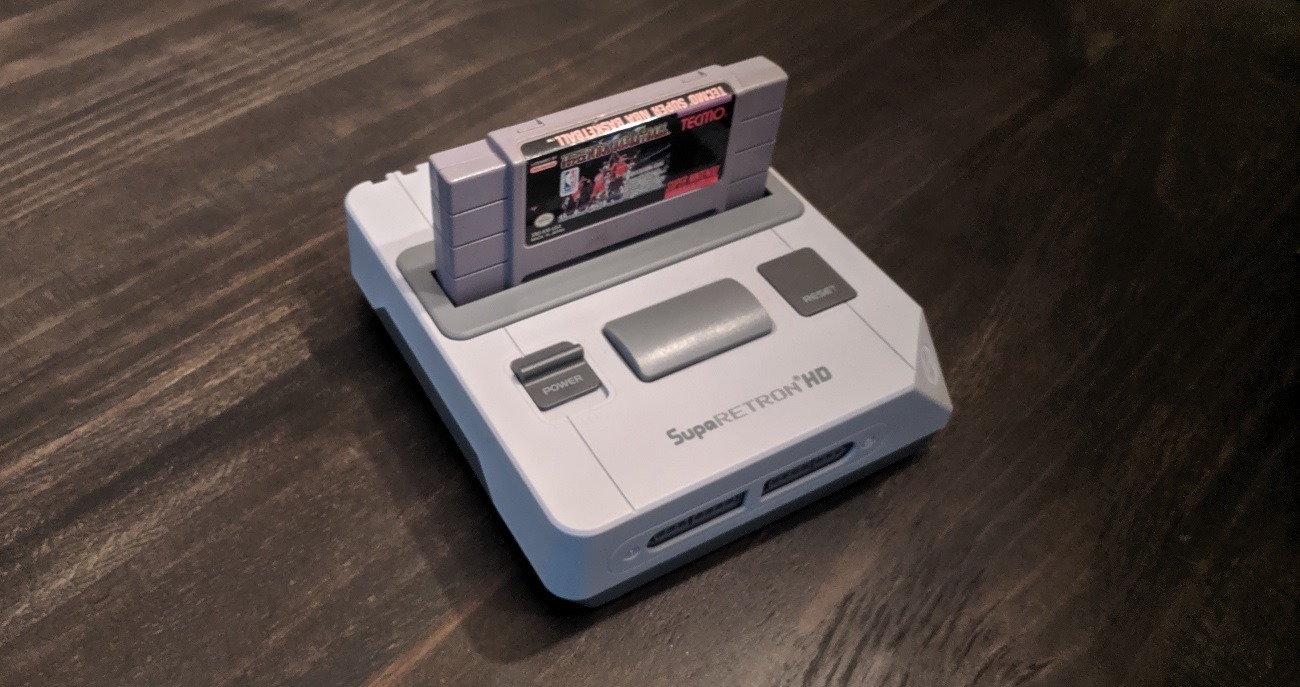 There are no preloaded games on this console, it is just like the real thing, you are going to have to go hunting for those good old cartridges. Be warned the price on cartridges vary wildly, but thankfully for me no one seems interested in an antiquated NBA game so I managed to pick up Tecmo Super NBA for less than $10.
I am having a blast!!! I completed a shortened season as the coach of the Chicago Bulls with Michael Jordan as the leading scorer!
Next on my list is to get a ZX Spectrum +2 and play Barbarian and Football Manager.