My hometown of Columbus, Ohio is the largest city in the US without any public rail based transit. However, new developments inspired by the Bipartisan Infrastructure Act and in conjunction with the Columbus's LinkUS plan may radically change the cities transportation outlook (check out the LinkUS animation).
This has great potential for our city, the current growth of the city is developing outside of the I-270 which means over the next few years the population will be more geographically dispersed, which in turn puts additional pressure on the city to invest in existing highways. My hope is that we greatly expand our bus routes, and create light rail options.
In the meantime I continue to be inspired by the vision of local designer Michael Tyznik, here is an excerpt from his site:
I've been imagining new transit systems for Columbus my whole life, and I'm currently on my fourth iteration of the map. I hope with each map to create a more realistic, functional system, as well as a more refined and modern map.

My latest map, finished in 2018, incorporates Columbus's new CMAX bus rapid transit line, and elevates BRT to the same level of importance as light rail. The light rail system uses freight rail rights of way throughout the city, with new rights of way in areas like the airport. Inspired by Jarett Walker, I've also created a grid system of local bus lines to fill in gaps in service throughout the city.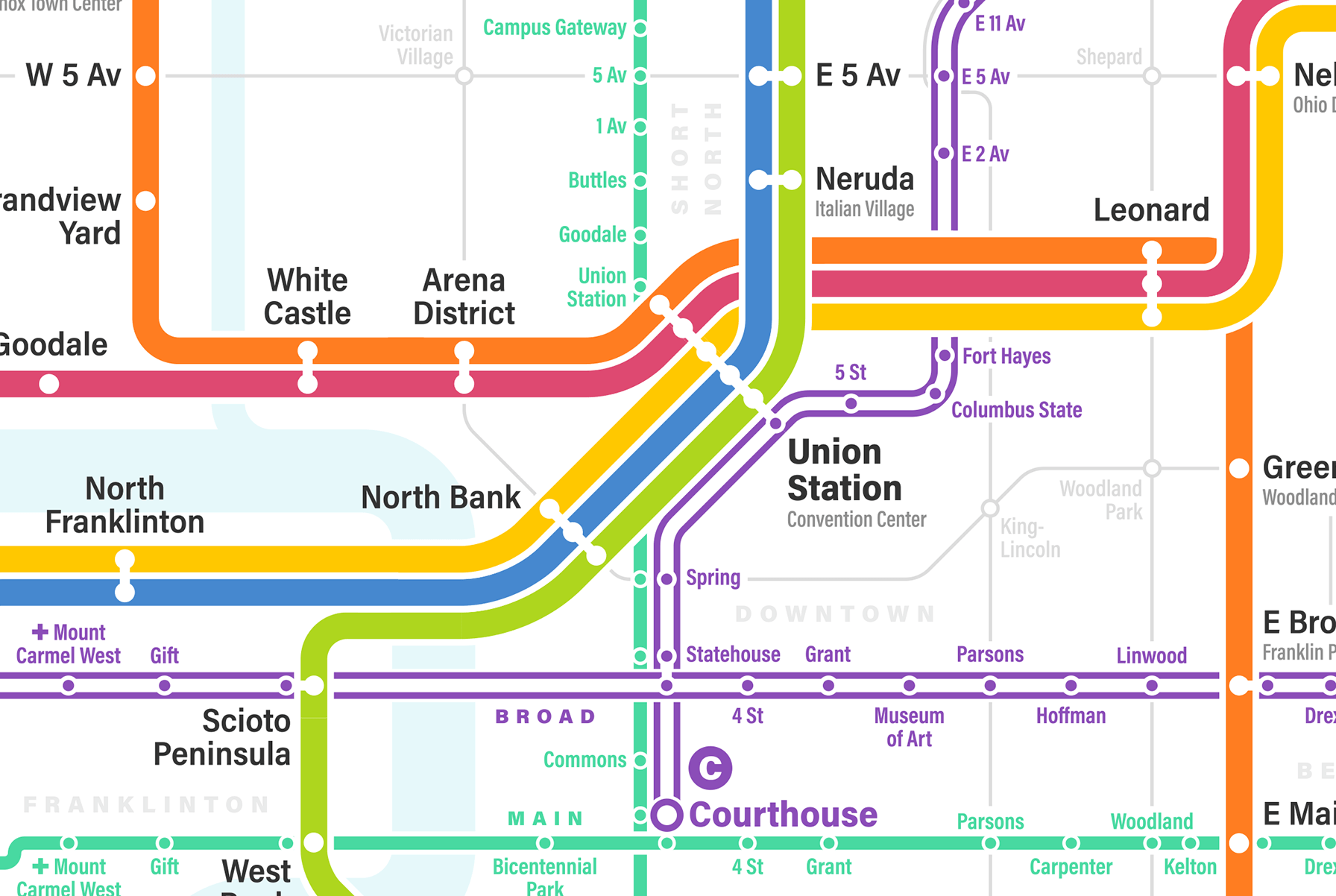 For a more detailed map check out the full Columbus Fantasy Transit Map developed by Michael. Also check out this wonderful video by Heartland Urbanist that summarizes the history and the opportunity of the biggest US city with no rail.