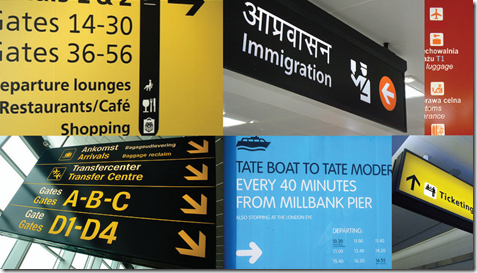 Windows Phone 7 is based on a Metro design, what is Metro? The concepts have been explained regularly and more eloquently than I could here, but for a good synopsis check out this pdf. For the sake of my post, however, I would like to summarize as follows:
Clean, light, open, and fast: It is visually distinctive, contains ample white space, reduces clutter and elevates typography as
a key design element.
Content, not chrome: It accentuates focus on the content that the user cares most about, making the product simple and approachable for everyone.
Integrated hardware and software: Hardware and software blend into each other and creates a seamless user experience from single-button access to Search, Start, Back and the camera to on-board sensor integration.
World-class motion: The Windows Phone 7 touch and gesture experiences on capacitive screens are consistent with Windows 7 on the desktop and include hardware-accelerated animations and transitions to enhance the user's experience at every turn.
Soulful and alive: A personalized, automatically updated view into the information that matters most to the user is enabled and brings to life a cinematic photo and video experience by having a fully integrated Zune media player experience.
In order to follow the design of avoiding chrome you really need a comprehensive set of icons that fit into this design philosophy. There is a decent set of icons that are readily available to us Windows Phone 7 developers for free once you have installed Visual Studio WP7 environment which can be found at the following location(s).
C:\Program Files (x86)\Microsoft SDKs\Windows Phone\v7.0\Icons
C:\Program Files\Microsoft SDKs\Windows Phone\v7.0\Icons
The icons come in both the light and dark theme, drop in the icon appropriate to your apps default design theme and Silverlight can handle the switch for you in the event of a user update. The icons include stuff like Next, Previous, Video, Folders, Share, Delete and many more.