Going to be honest when I linked to the aspirational Columbus Fantasy Map, I was hoping for light rail in some distant future, something similar to the Tunis Light Metro. When in fact what Columbus is going for is Bus Rapid Transit (BRT). BRT has grown in the U.S. over the last 15 years, the density of communities is forcing everyone to look for cost effective alternatives to rail systems. BRT systems operate in some of the largest cities including Los Angeles but is also finding footing in mid-sized metropolitan areas like Cleveland.
The key feature of BRT is the integration and development of dedicated lanes, BRT is able to avoid the delays associated with normal traffic that slow cars and regular regular bus services. The Central Ohio Transit Authority (COTA) has detailed plans for Bus Rapid Transit routes along a Northwest Corridor, linking the suburb of Dublin with downtown Columbus.
This corridor is incredibly important for many reasons, not least of which is the fact 30% of the people in the area do not have access to their own vehicles, additionally NW corridor contains:
30% of all jobs in Franklin County
3 of Central Ohio's largest employment hubs
Access to 5 of Columbus' largest sports and entertainment venues
The following is a rendering for the new rapid transit line starting at the Ohio University campus in Dublin, along Olentangy River Road, which would connect downtown through The Ohio State University campus and north to Bethel Road.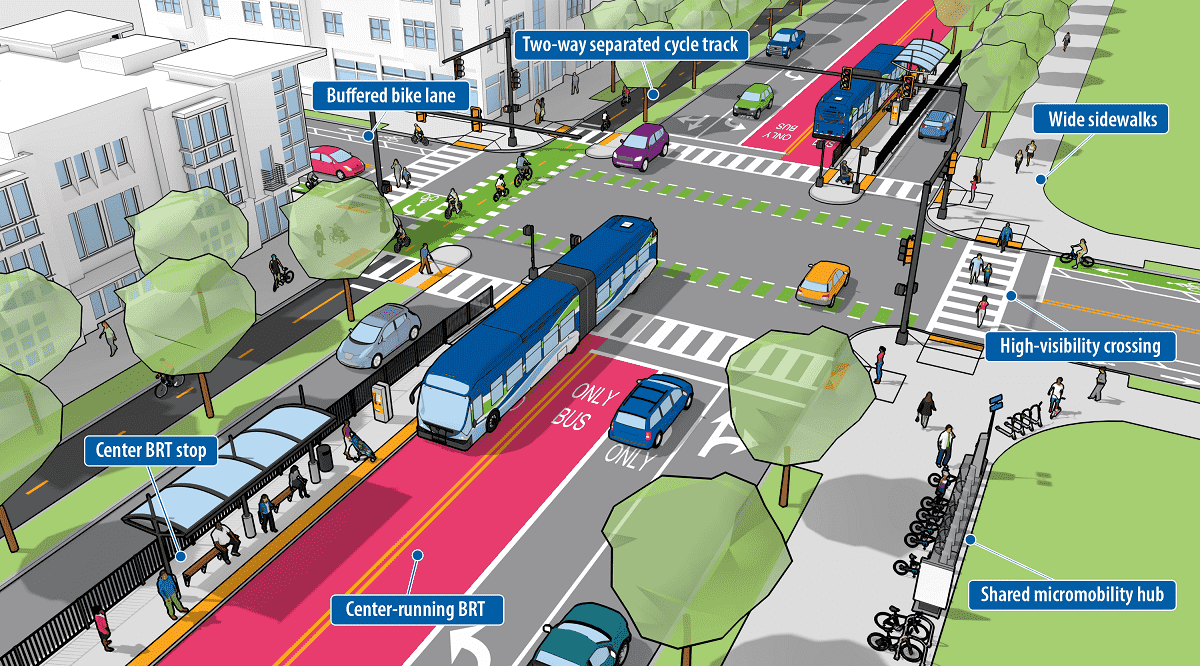 For a variety of reasons I still would prefer Light Rail, however, given the years of lost broken promises, this feels like a genuine step in any direction. Community members who want to be notified of upcoming opportunities to participate can sign up for email notifications here.